Media Platform
Your 1-stop, do-it-all platform for video management
Central interface
Manage all your videos in one, easy to use, easy to access platform. Upload, preview and edit videos, prepare for publishing, edit metadata… All done in a snap! You'll also have precise control over your users, their roles and permissions on the platform. All managed from a centralized interface.
Trends & Monitoring
Snap an instant view on any editorial or monetization data. View the latest search trends. See what videos are gaining in momentum. The perfect combination that ensures you will never miss an opportunity.
Interoperability
We take pride in making the most of your ready-to-broadcast videos. But we know that many steps and processes might be necessary to build and create the videos in the first place (editing, indexing, storing, live clipping, etc.).
Our Media Platform supports a large range of connectors & platforms, to enable transferring videos between Digiteka and third party services.
Request a demo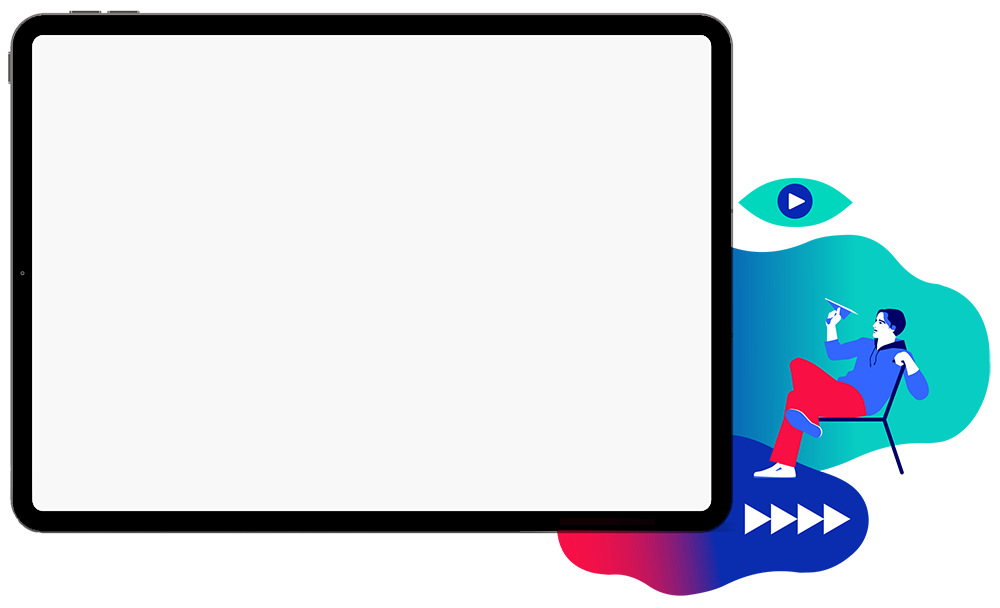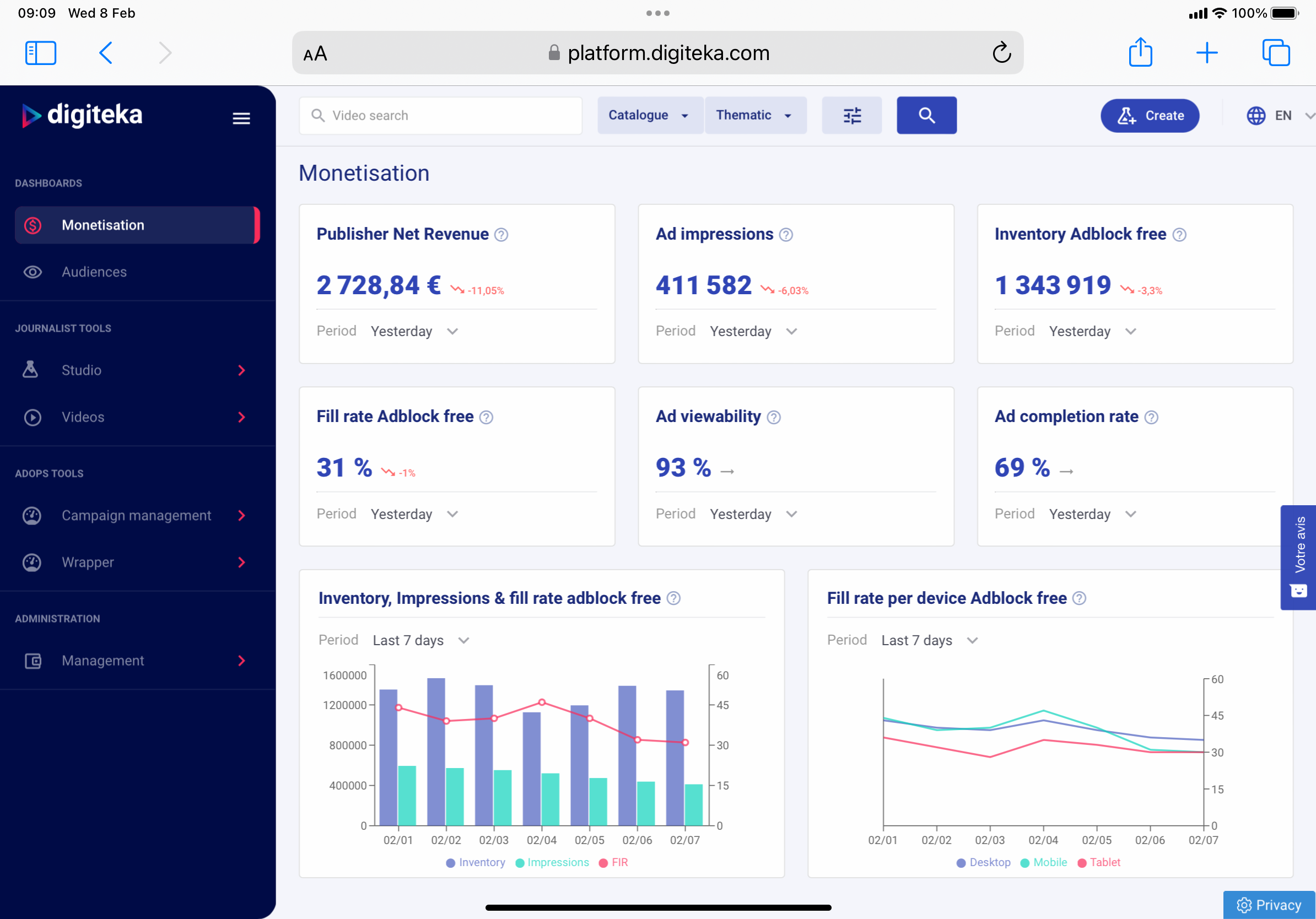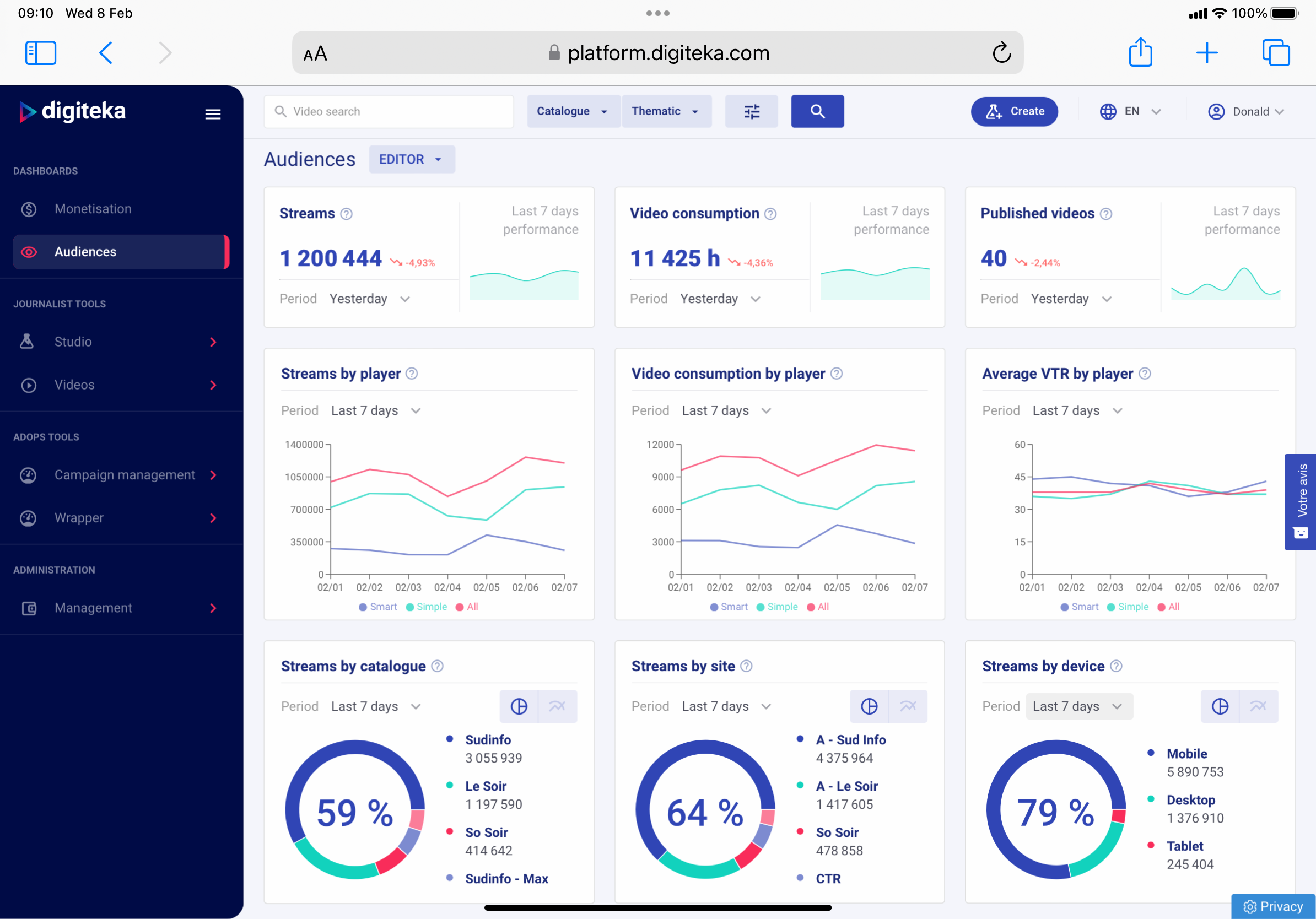 Features
Meet your super mighty mission control center: The Media Platform.
1-stop
Easy video management through a modern interface
Upload, preview, edit
Fast upload, preview and editing of video files and meta-data
Playlists
Easy creation and edition of playlists and catalogs to broadcast
Multi format encoding
Automatic transcoding to enable best in class delivery
Videos stats
Get meaningful insights and audience / monetization statistics with custom reports
Connected
Wide range of connectors to third party services
Capture
Develop your local videos inventory with Capture, our exclusive turnkey solution to shoot videos on the field!
Thanks to Capture, journalists and correspondents can easily send videos from the field directly to your Media Platform - in real time. No more complicated video transfers. Too large to send? Loss of quality? Files difficult to move between devices? These issues are now solved... Efficiency boost guaranteed!
Fully Customizable
The Capture white-label app will be customized for you (branding, maximum duration of videos, required orientation of videos, meta data…). We handle the process from start to finish and publish the app on the AppStore / PlayStore, ready to be downloaded by your contributors (journalists, correspondents...).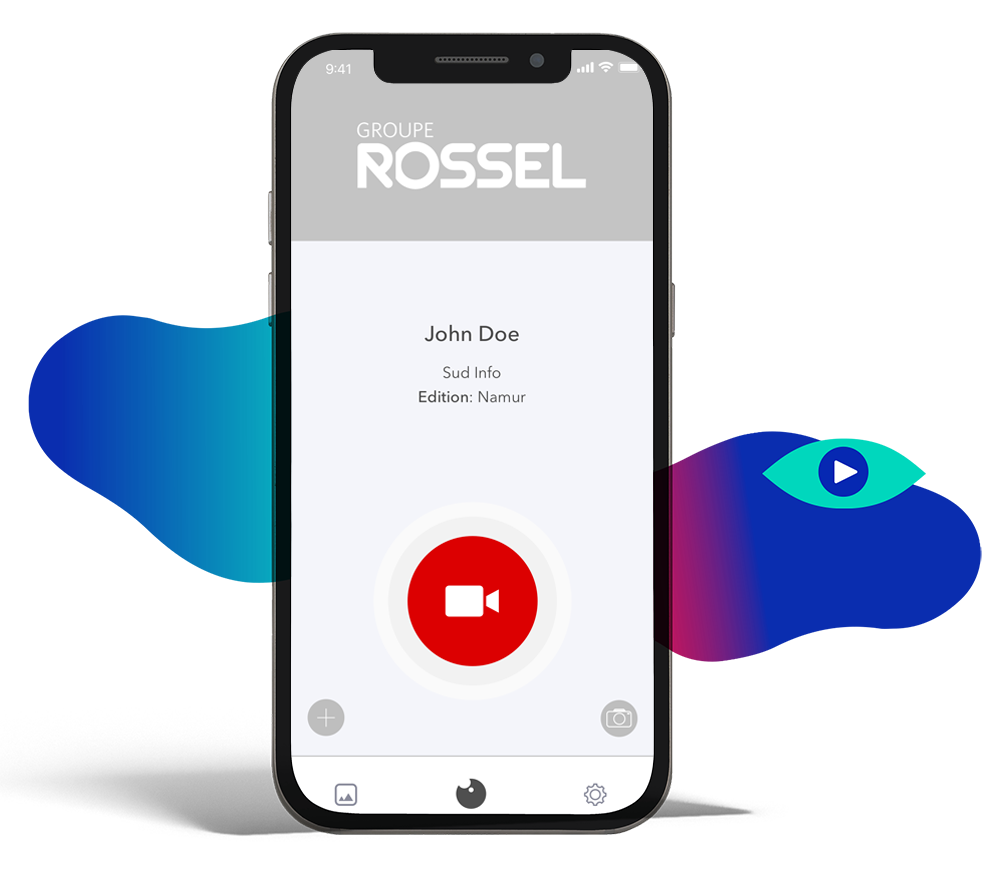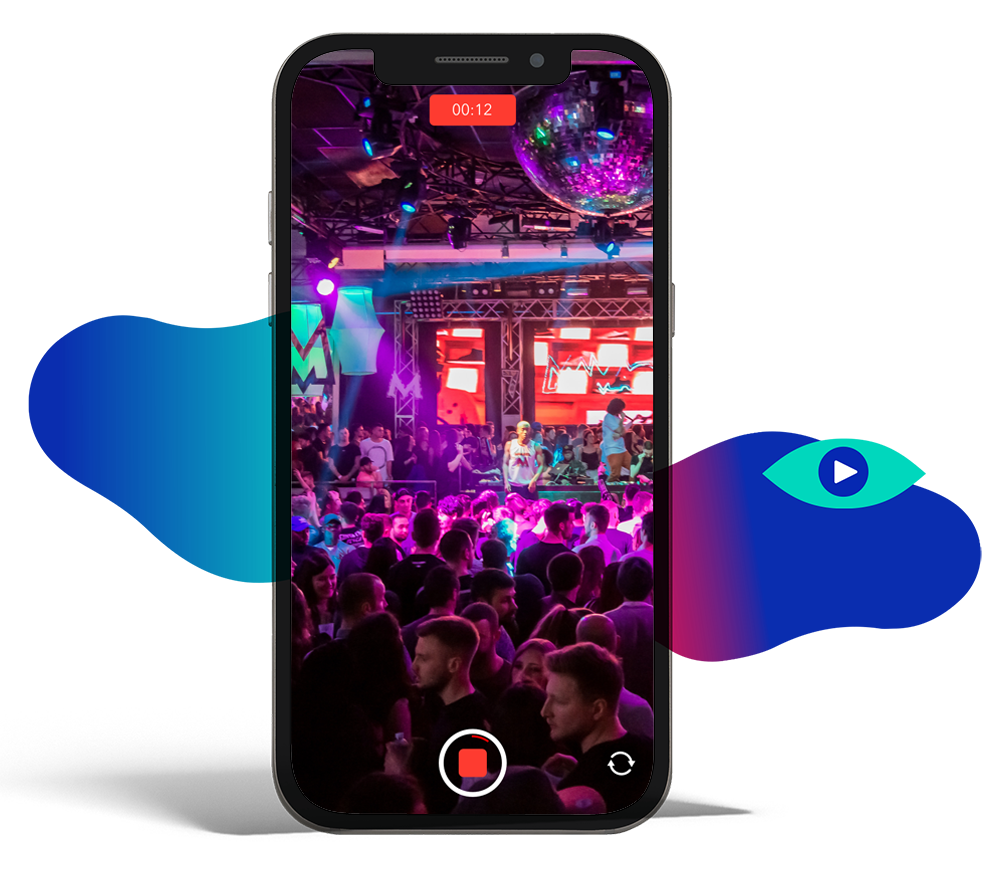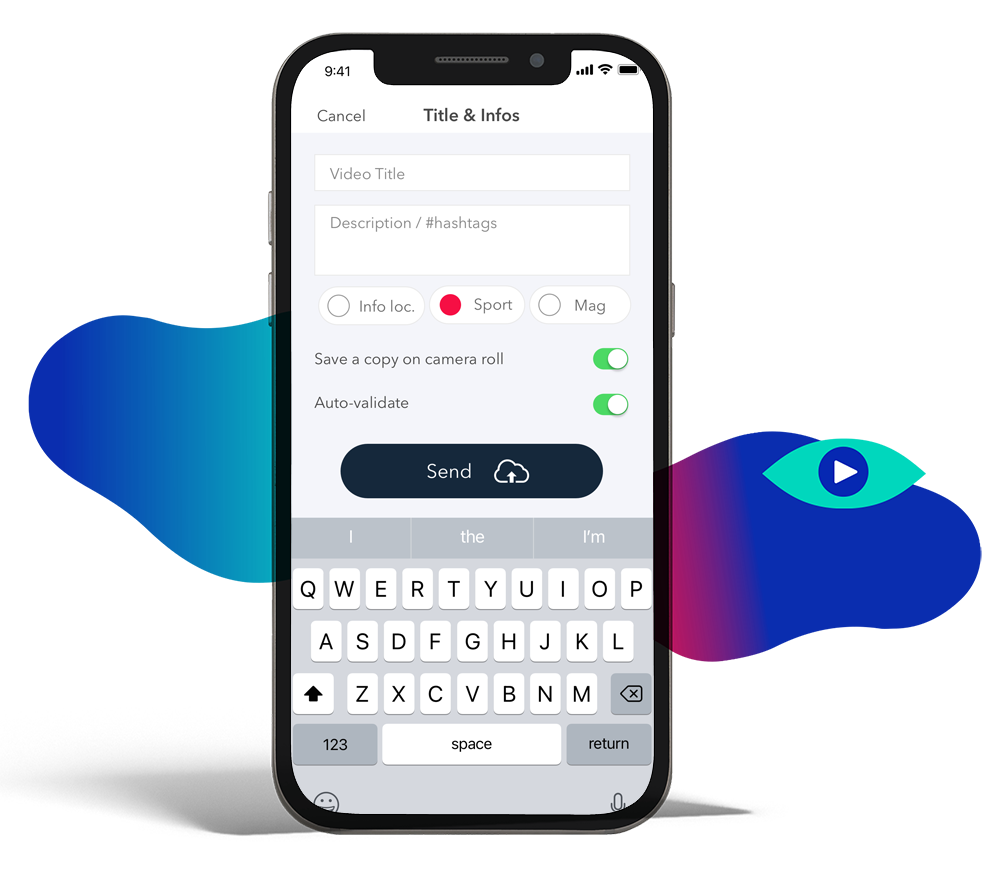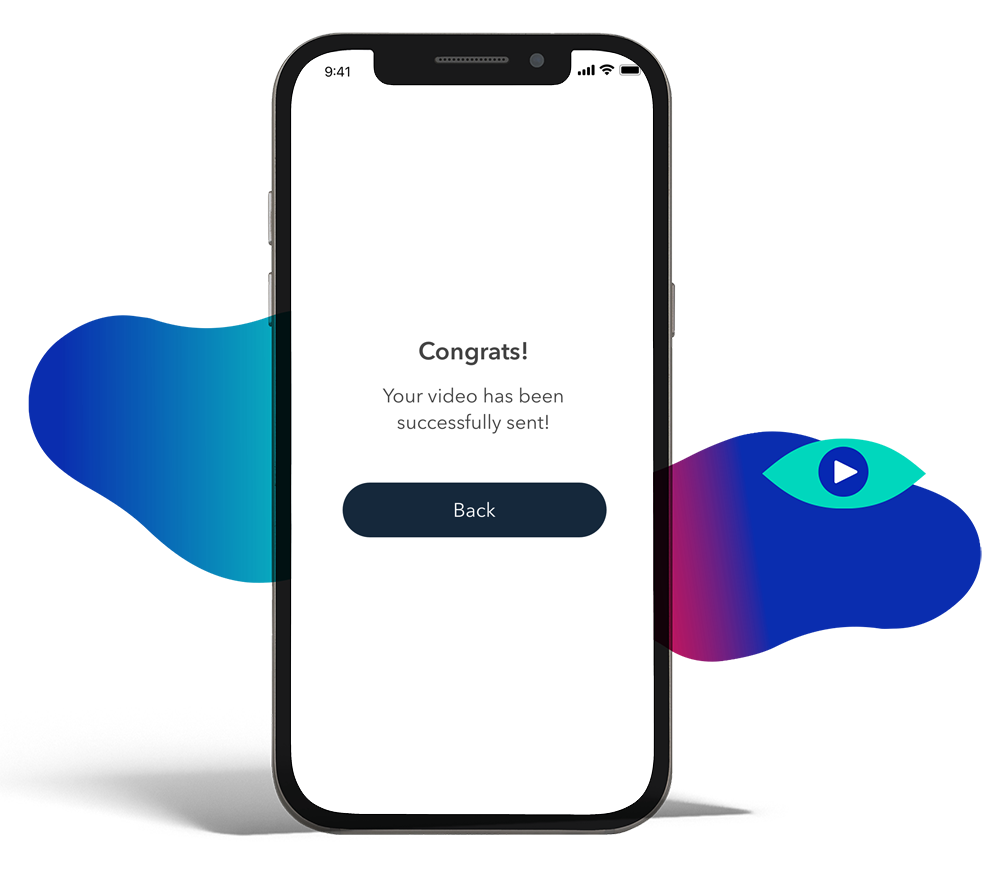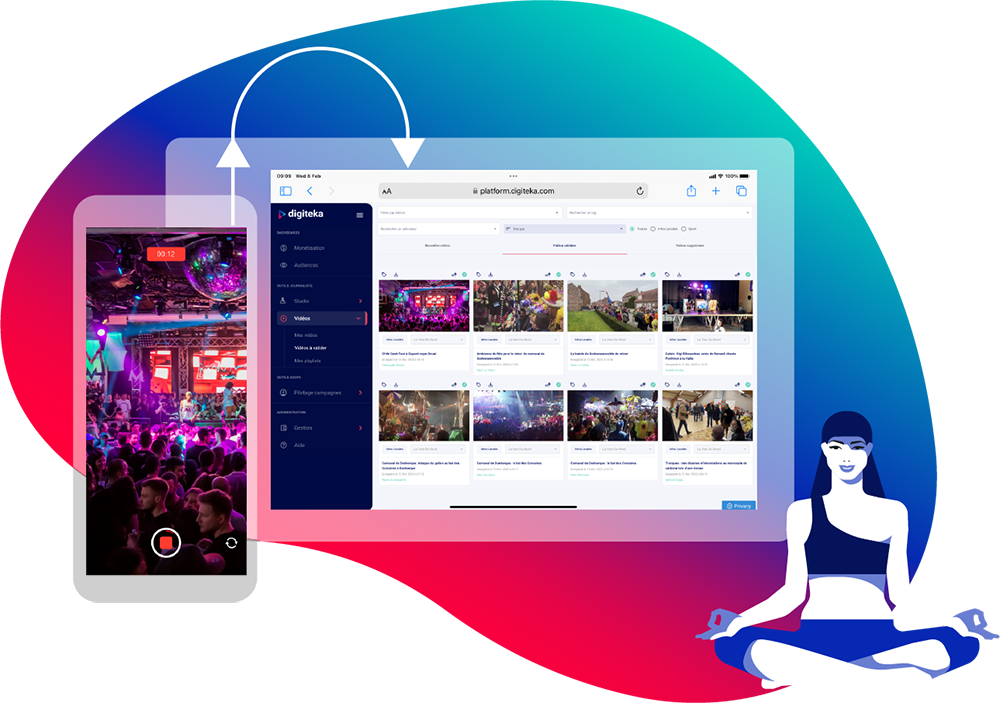 Media Platform
Videos shot with Capture will be aggregated in real time in the Media Platform. In addition, the editorial team will be able to preview, edit, validate, trim and even automatically add intros and outros to the videos. From filming on the field to publishing the final video only takes minutes with Capture. Embrace the (r)evolution!
Request a demo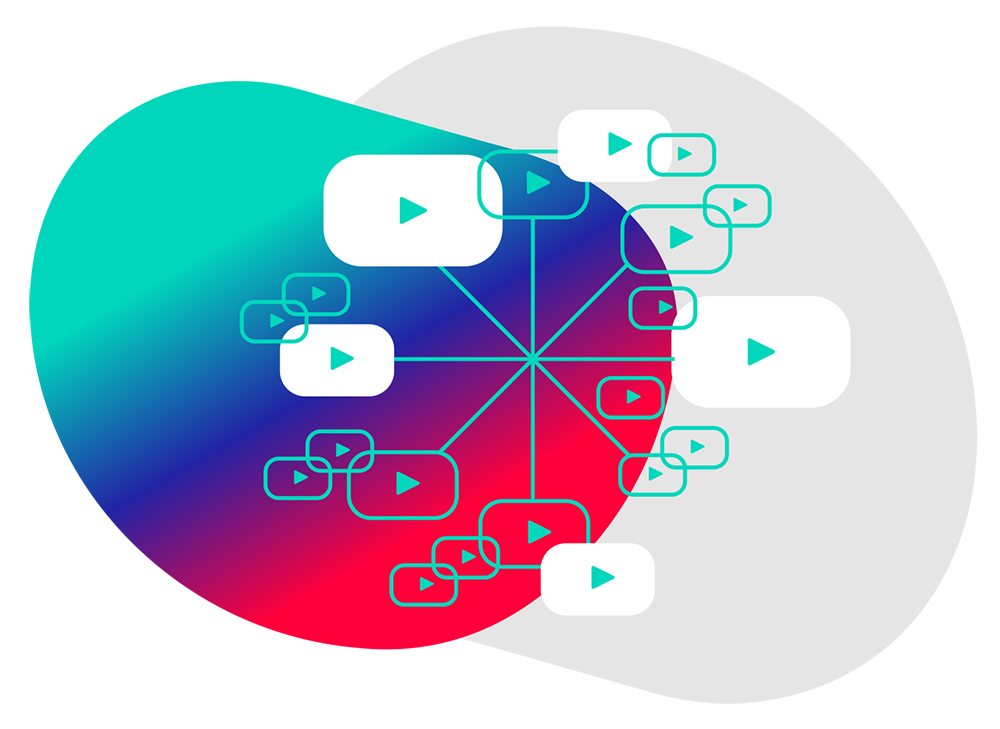 Video Marketplace
Be part of the largest publisher alliance in Europe
With over 250+ top tier publishers in Europe, Digiteka grants you access to a major video private marketplace, with 4000+ of pro-grade videos updated on a daily basis.
Increase your inventory with the help of the network, cover more stories, faster and easier than ever before!
Cherries on the cake: Rights management are handled by Digiteka and you may count on a win-win revenue share model. What else?
Producers
... and many more !