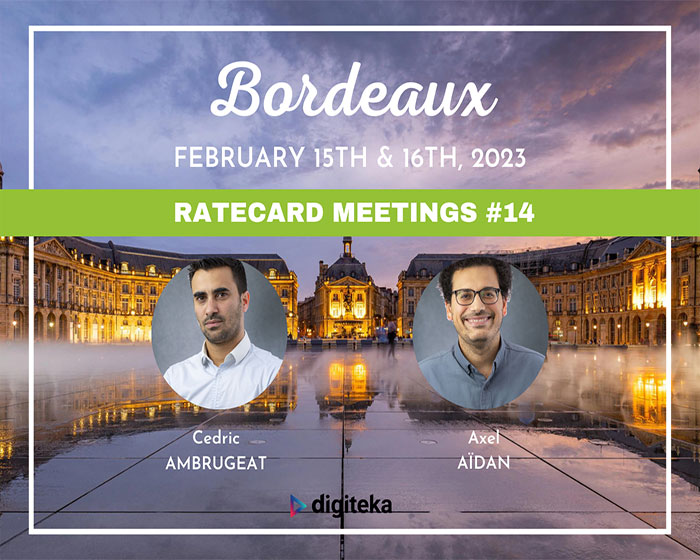 Digiteka recently participated to the 14th edition of the #Ratecardmeetings, held in Bordeaux on February 15th and 16th. This event brought together experts to share recent ideas and innovations in the digital world.

Cédric AMBRUGEAT and Axel AÏDAN had the opportunity to present the Digiteka AdOps Bot, our flagship product bringing a unique solution to pilot & optimize video ad campaigns like never before.

We also exchanged ideas and information on the latest industry trends, future challenges and opportunities, as well as new technologies and innovative business practices.

Discover more about the AdOps Bot here.