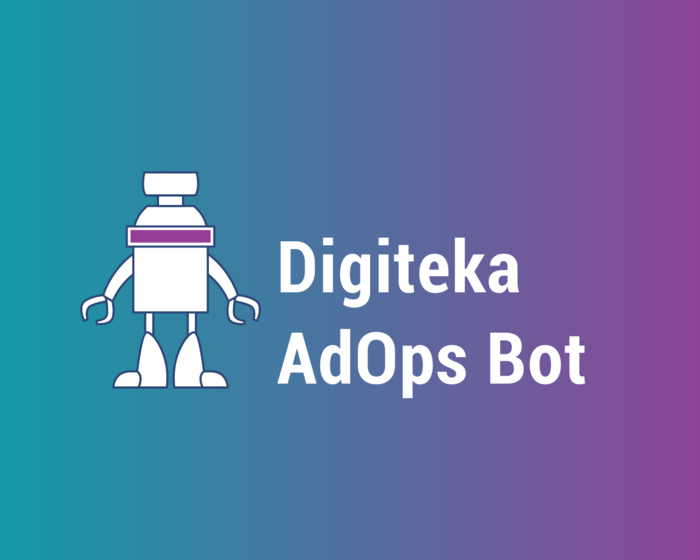 Digiteka, a French adtech specialist in instream video for 15 years, is launching its AdOps Bot. Based on proprietary algorithms, this unique technological solution for the digital advertising market aims to revolutionize the way video campaigns are managed.
Manual piloting becomes too complex
The digital advertising market is marked by ever stronger expectations on performance KPIs (visibility, completion), to which are added multiple targeting strategies (context, brand safety, socio-demo, geolocation, carbon footprint, ...). In this context, managing video advertising campaigns is becoming increasingly complex. In order to achieve the objectives set by advertisers and their agencies, traffic managers must make manual optimizations that are very time-consuming and without any guarantee of results.
AI at the service of advertising performance.
Faced with this situation, Digiteka, with its experience in advertising video, has developed an artificial intelligence solution designed by AdOps for AdOps. "The AdOps Bot is the result of a lot of R&D work to automate the control and optimization of video campaigns," explains Bruno Jauffret, CEO of Digiteka. "It relies on direct access to player data, on ultra-granular analysis of inventories, and on the fineness of our proprietary algorithms". For Cédric Ambrugeat, COO, "The AdOps Bot is a small revolution in campaign management. It guarantees Traffic teams that their targeting will achieve the best possible performance and saves them valuable time." Performance and productivity gains are the hallmarks of the latest product from Digiteka's monetization stack.
Launch at La Presse au Futur
The AdOps Bot from Digiteka, which has been successfully tested for several months, will be officially presented on Tuesday 6th of December at 11am during a workshop at La Presse au Futur. Available for direct and programmatic campaigns, it allows automatic control of visibility, completion and contextualization objectives (IAB categories and subcategories) in a 100% cookieless manner. Flexible, the AdOps Bot easily interconnects to Google Ad Manager (automatic campaign data recovery), and from next year to the main adservers on the market.